I am famous for doing stupid things. It is my great hope this isn't one of them. Tarzan is out of town for 2 days. I had plumbers, dry wallers and electricians all lined up to remodel the bathroom while he is gone.

DAY ONE
Tonight the plumbers showed up, Shad and Rudy.


DAY TWO
Today we had Shad and Rudy, the plumbers, James, the sheetrock man, and Rafael and Rubio, the electricians. I fell asleep at 8:00 p.m. right after they left. I'm exhausted.
DAY THREE
This morning I painted and cleaned and put everything back together. I need a nap. (Click on each picture to see the whole thing.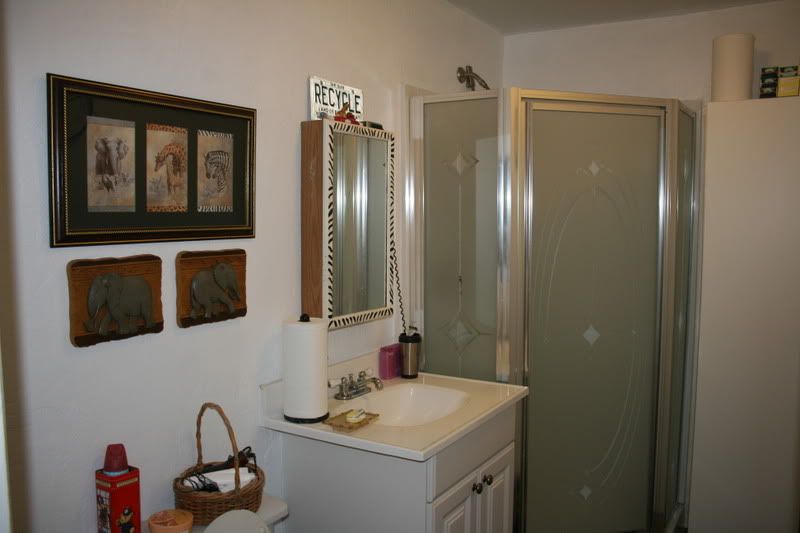 Whew! Tarzan loves it! I took a picture of him in the new shower, but he made me promise not to put it in the Internet, so you will have to read my private journal to see it.
Links I Like
Other Wizards

Categories

Improv Everywhere

Just For Fun
Archives